Our team of experts offers tailored solutions to satisfy your business needs. Our objective is to protect your business and help you to retain more of your profits while staying compliant with the IRS.
Tax Preparation
There is no such thing as an unimportant tax return. In fact, the IRS is quite specific as to what it requires of every business, large or small (
http://www.irs.gov/businesses
). However, many businesses fail to recognize all of their legitimate deductions.
When we prepares your taxes, our main focus is on saving money by identifying legitimate expenses and deductions. We always seek to get your company the highest possible refunds so that you keep more of your hard earned profits.
MyTaxCompany Tax Preparation services include:
Tax preparation for companies of all sizes, from sole proprietorships to large corporations
Federal, state and local tax returns for company officers, their family members and their employees
Payroll taxes and payroll tax filings
Contract labor 1099 tax filings
Sales tax filings
We appreciate that every business we work with is unique. We make it a point to learn about your industry in order to find those hidden deductions and money-saving opportunities. MyTaxCompany provides tax advice to many different kinds of clients in all 50 states.
Like Our Style?
Although our main focus is on small businesses tax preparation, we often prepare federal and state income taxes for company owners and their employees. We apply the same professional standards to working with individual tax returns as we do with business entities. We are pleased to answer any questions about your personal tax needs.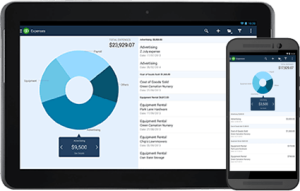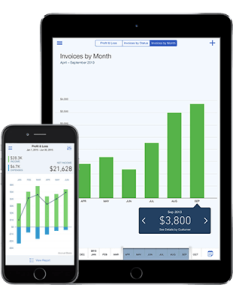 Tax Planning
Every year companies across America give up billions of dollars in tax overpayments because they fail to do proper tax planning.
Tax planning isn't just a matter of paying less in taxes. The goal of tax planning is to help you make smarter choices as to how your business is spending its money. Tax planning enables a company to maximize its cash flow and minimize its taxes.
We will work with your company to develop a plan to make sure you keep as much of your hard earned profits as is entitled by law. These strategies include:
Making sure you get all of the deductions you deserve.
Utilizing the same advanced tax strategies that big companies use so that you hold onto your hard earned money.
Creating a tax plan that is specific to your business or industry.
Want to learn more about our Tax Planning Services? Schedule a Free Consultation.
Financial Statements
Financial statements and reports let you know where your business stands at any point in time. Reports can help your business address many important issues including inventory decisions, equipment purchases, mergers and acquisitions or adding another shift.
Financial statements are another important tool for tax planning purposes, and by using these reports we can help your business save money. Once we put together your financial statements, our professionals can discuss the financial health of your operation in detail and make recommendations.
The financial statements we provide for your company include the Profit and Loss Statement or P&L, and the Balance Sheet, which details your business assets, liabilities and equity. These statements are key tools in tax planning and tax preparation. The bottom line is that financial statements help you make better decisions for your business.
MyTaxCompany Personal Financial Statement Preparation
We are often asked to prepare personal financial statements for individuals so they can get a realistic view as to their net worth. Personal financial statements can help accomplish many important objectives for the individual such as obtaining loans or lines of credit, refinancing homes or applying for a new mortgage.
We are experienced in preparing personal financial statements for individuals as well as for companies.
Want to learn more about our Financial Statements and Reports Services? Schedule a Free Consultation.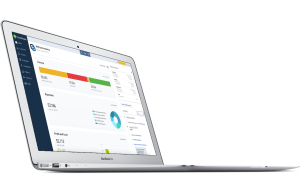 Payroll Services
Did you know that 1 out of 3 small businesses pay penalties to the IRS because they improperly calculate their payroll taxes? These penalties can wind up costing companies a great deal of money. As an employer you are responsible for making sure your payroll function is compliant with all IRS rules and regulations.
MyTaxCompany Payroll Services takes on the work of preparing your payroll so your company will never miss a tax deadline or pay the wrong amount in payroll taxes.
MyTaxCompany Payroll Services provide:
Federal and state payroll filings including 941/944 quarterly forms, year-end 940 forms and W-2s.
A secure system to keep all of your payroll information safe including employee records, past pay stubs, tax filings and records of tax payments.
Electronic deposit of paychecks into employee bank accounts with our Direct Deposit service. Your employees will appreciate Direct Deposit. Pay stubs detailing the current as well as year-to-date withholdings, vacation and sick time for each employee.
Voluntary deductions such as insurance, retirement plans and many others.
MyTaxCompany Payroll Services can be tailored to fit every business' needs. Want to learn more about Payroll Services the MyTaxCompany Way? Schedule a Free Consultation.
Bookkeeping Services
We know that accurate record keeping is often a stressful activity for many small business owners. Nevertheless, maintaining records is required by the IRS. The IRS expects every business, whether for-profit or nonprofit to keep proper records (Go to:
http://www.irs.gov/businesses/small/article/0,,id=98575,00.html
).
Bookkeeping is the foundation for any company to determine its overall financial health and provides the basis for tax preparation and tax planning. Bookkeeping can answer many important questions such as "How profitable is my business?" or "Do we have sufficient capital for expansion?"
MyTaxCompany knows that maintaining good books will save you money in the long run. Our bookkeeping staff closely examines your company's transactions to make sure they're properly reported. Good bookkeeping is the difference between giving away too much of your money to the IRS and taking legitimate deductions that will translate into increasing profits.
What else can MyTaxCompany bookkeeping services accomplish for your company?
Gives you a constant picture of your operations.
Assists in answering tough questions such as whether you need to hire more employees, buy or rent new equipment, add more inventory or even purchase a new truck.
Prepares your company to be ready for federal and state taxes ahead of time – without the panic!
Allows your company to properly budget the whole year through and tells you which areas of the company need more or less funding.
Assists in making presentations to bankers, venture capital firms and other lenders.
Demonstrates that your company has been compliant with the payment of sales and payroll taxes.
Let us do the bookkeeping for you. Our professional bookkeepers are always here to help. You can't get more stress-free bookkeeping than that! What to learn more? Schedule a Free Consultation.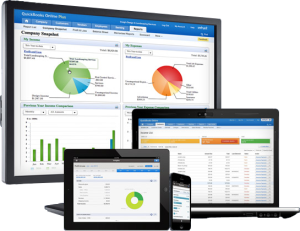 Small Business Services
MyTaxCompany offers a wide range of services for businesses just starting out or for established businesses. We can help your business stay both profitable and compliant by making sure you choose the best structure your company needs to protect its financial health.
Want to learn more about how our Business Services can help your company save money and hold onto profits? Schedule a Free Consultation.